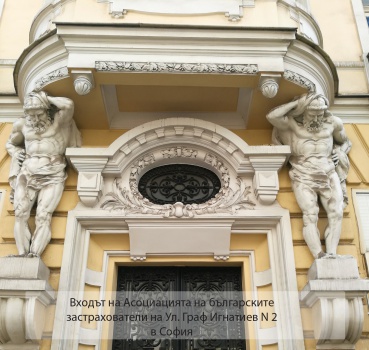 History of ABI
On the initiative of the Insurance and Reinsurance JSC"Bulgaria",in October 1991the first working meeting for the establishment of a professional union of the insurers was held.
The Association of Bulgarian Insurers (ABI) was established as a non-profit association on October 16, 1992 by 12 state and private insurance companies operating at that time on the insurance market - the Insurance and Reinsurance JSC"Bulgaria",JSC"Bulgaria-Life","Bulstrad" JSC, "Orel" JSC,"Phoenix" JSC, DZI, "Energia" JSC, "Vitosha" Plc, "Evropa" JSC, "Sofia ins" JSC, "Motor insurance- MIK" JSC, "Granit" JSC. With the Statute drawn up, the Association declares itself to be an open organisation with a voluntary membership and becomes a community of the public and private insurers. The Statute definesas the main objective of the Association's activity the assistance of its members in the performance of their insurance business and theprotection of their market interests.
In 1994, ABI was legally registered as a non-profit association for the private benefit of its members, in accordance with the Non-Profit Legal Entities Act and its Statute. In the same year, the members of the Association accepted the date 1 October, when in 1891 in Rousse the First Insurance Company "Bulgaria"was founded,as a professional holiday of the insurer.
After the end of the state monopoly in the insurance sector in 1989, for a short period of time a number of insurance companies was established in the country, which until 1996 were about 130. This significant quantity of insurance companies operated on the Bulgarian market without a special act regulating their activity, which required the adoption of a law regulating this market. One of the Association's great merits represents its activity on the drafting of the Insurance Act, adopted in October 1996, as well as its active participation in the discussion of its subsequent changes.
The Association of Insurers is an open formation and every licensed insurer agreed on its Statute could become freely and voluntarily a member.
At the present, the members of the ABI are 28 companies, divided into two main branches - general insurance and life insurance. These companies account for 91,4% of the Bulgarian insurance market and represent a noteworthy part of the country's economy, with assets of EUR 3,3 billion as of December 2020.